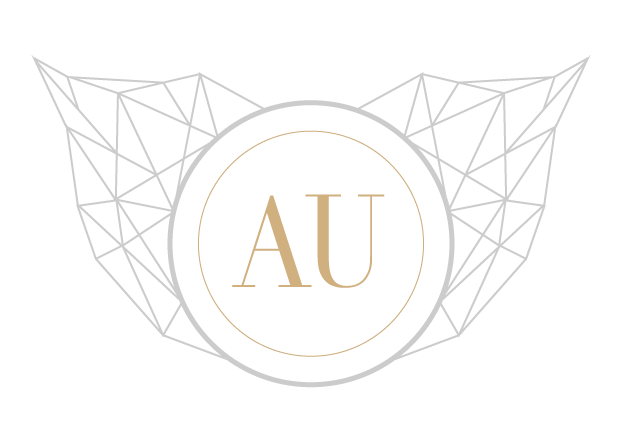 V-Screen
Hologram VFX
Category:
video production
───
The concept of hologram technology has always been a fascinating one to me. Before implementation, I studied concept visuals from Iron Man films and futuristic user interfaces. This was my first time directing and creating a complete visual effects commercial in After Effects. It's funny and flattering to mention that a number of friends and family actually inquired about the availability of this "product", if only I could sell such a thing.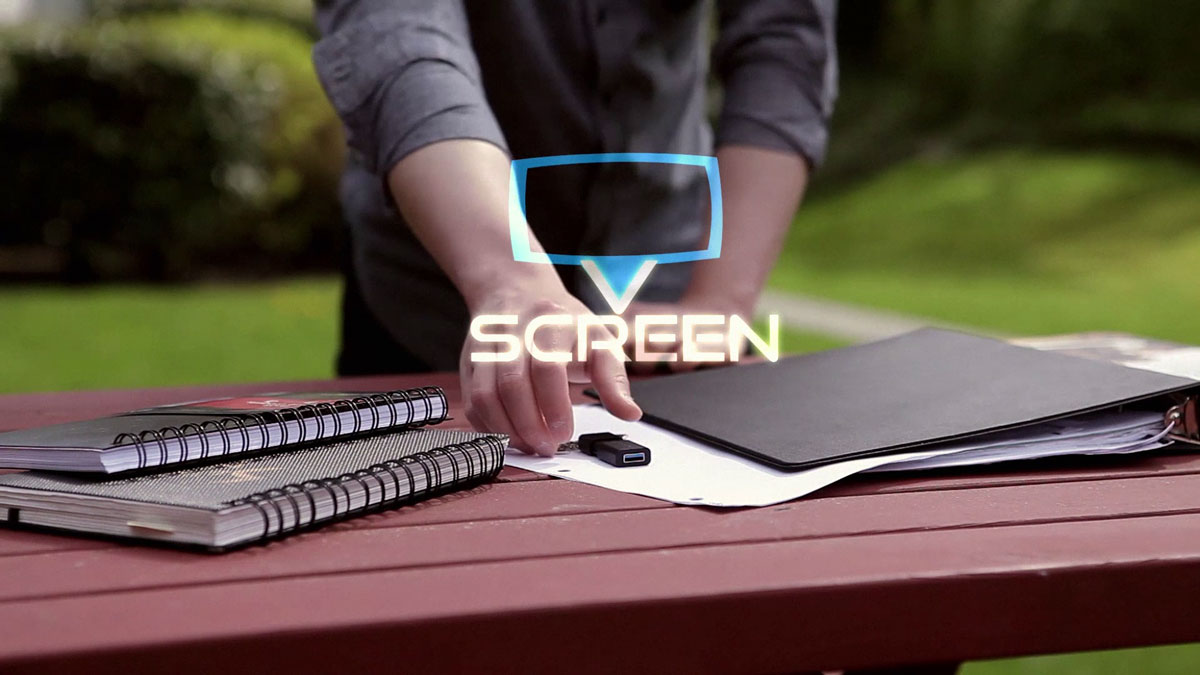 Storyboarding.


Laying out scenes beforehand was crucial to keeping the filming schedule reasonable on top of our other demanding coursework.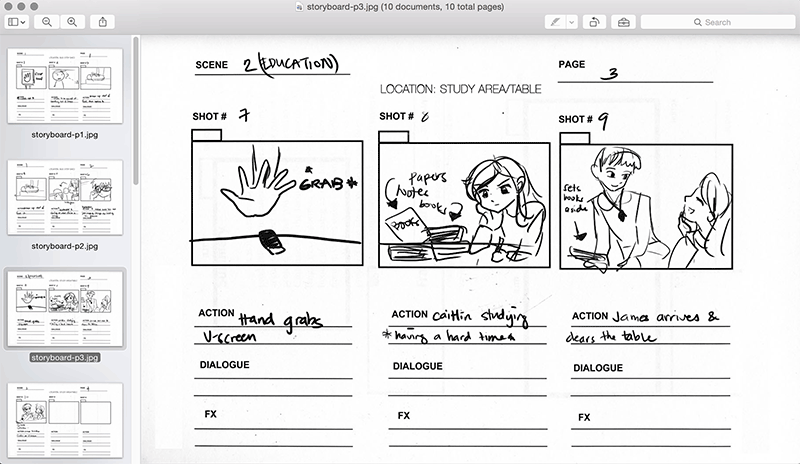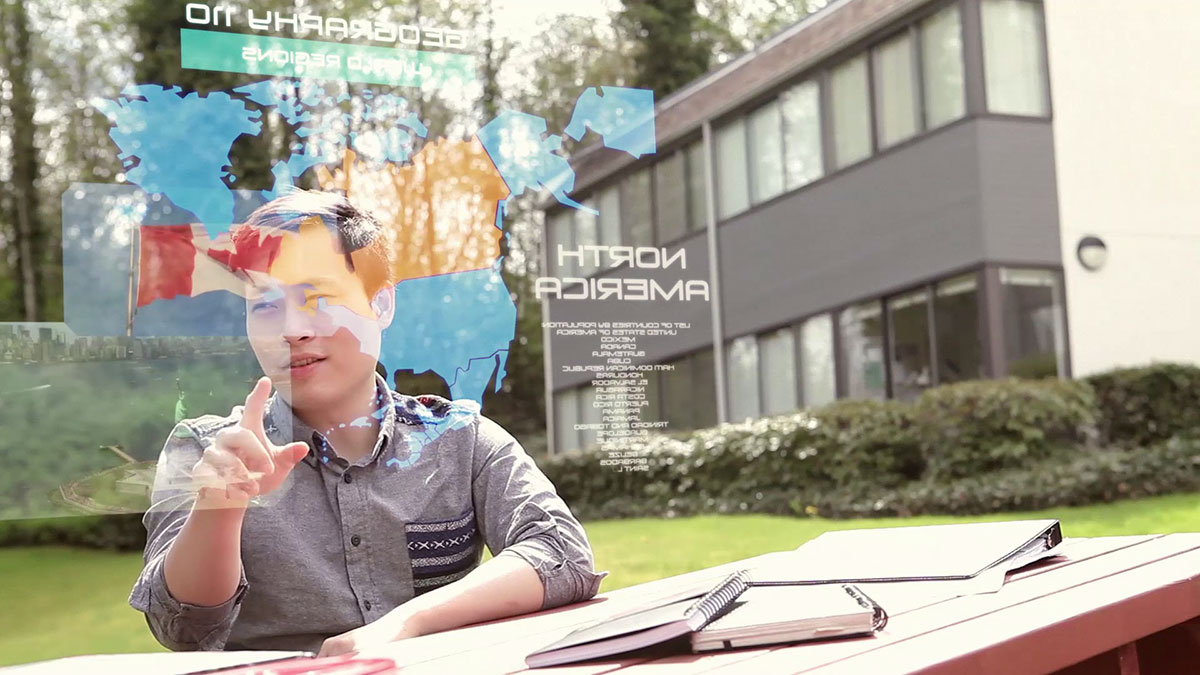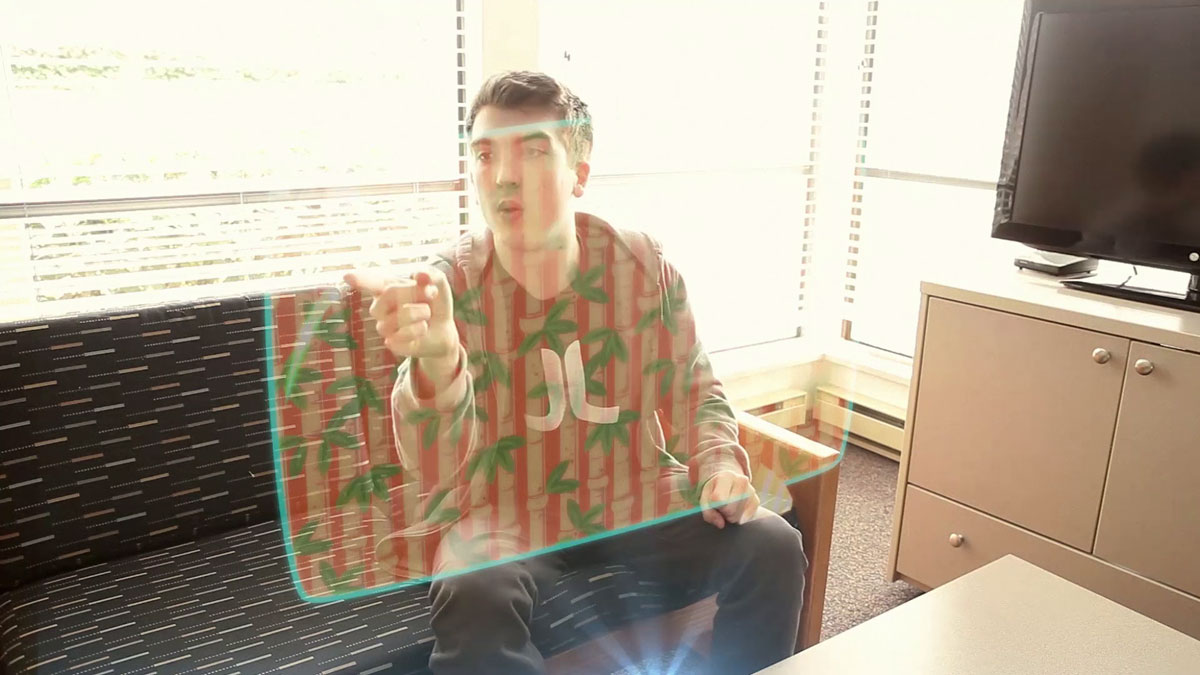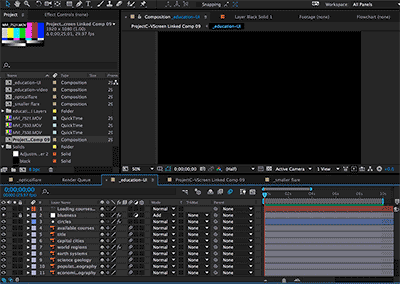 After Effects.
For visual effects, animating the user interface interactions were the most challenging. The positioning of elements and timing of actions were carefully orchestrated in order to achieve seamless dramatization.